GREEN P. HAMILTON (1867-1932)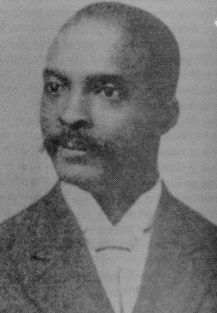 Green P. Hamilton, one of the city's pioneer educators of color, was born in Memphis in 1867. His mother, Laura Hamilton, was ambitious for her son, and he grew up motivated by the importance of obtaining an education. An intelligent lapel, he was a reader and letter writer by the age of ten.
An 1882 graduate with honors from LeMoyne Normal Institute, he completed his education at Rust College, Holly Springs, Mississippi, and Columbia University in New York City. "Professor" Hamilton, as he was called, began teaching in the Memphis city schools in 1884. He became principal of Kortrecht High School, the first Negro public high school in the city, in 1892.
Green Hamilton married Alice Richmond, formerly of Arkansas, who was a teacher in the Memphis city schools. The couple did not have children.
Professor Hamilton organized the first Negro high-school band at Kortrecht around 1900. J. Edgar Hodges, a student who was the son of a prominent Memphis brick contractor, played the trombone, and his sister, Eloora, was soprano soloist. The band presented a benefit concert at Church's Park and Auditorium, in order to raise funds to purchase uniforms and instruments. A. L. Hall, M. D., owner of The Memphis Striker, black newspaper, raised the balance of the needed $900. The band was a big success and toured Mississippi and Arkansas, presenting concerts in the larger cities.
Green P. Hamilton was interested in the progress of his race and was one of the first African-American writers in Memphis to present historical information on citizens of color. He was the author of two books: The Bright Side of Memphis (1908), which he dedicated with feeling to his mother, citing the valiant efforts she put forth to enable him to obtain an education, and Beacon Lights of The Race (1911). Both books are valuable additions to Memphis' history.
Hamilton Elementary School, Hamilton Junior High School, and Hamilton High School are named in honor of Green P. Hamilton.