THE QUEEN E. WASHINGTON HEALTH SERVICE BUILDING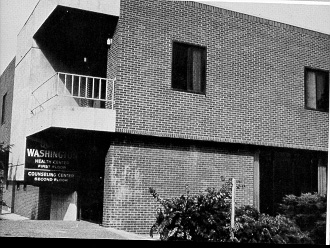 Designed by McKissack and McKissack Architecture Firm at a cost of $500,000, the two-story brick structure was erected in 1967. The facility dedicated and proclaimed THE QUEEN E. WASHINGTON HEALTH SERVICE BUILDING in 1969 is located on the northwest campus at the same site of the first Health Service Building, and has facilities for complete examination and limited treatment for students. It also contains an infirmary, an outpatient department, a clinic/ and two wards for confined students, which accommodates sixteen female and sixteen male students. Located on the second floor is the Counseling Center which has facilities for individual and group counseling.
QUEEN E. WASHINGTON
19- - 1967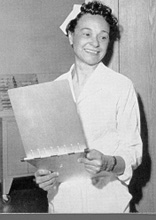 Queen E. Washington was employed by Tennessee A and I State College during the academic year 1945-46. During this academic year, she served as clerk in the physical education department. Immediately following the erection of the STUDENT HEALTH SERVICE BUILDING in 1947-48, Miss Washington, A registered nurse, became the Head Nurse and served as the College Nurse and Administrative Assistant to the Director of Student Health Services for twenty-two years. Miss Washington was a native Memphian.