THE LENA B. WATSON RESIDENCE CENTER FOR MEN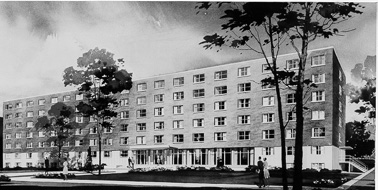 The CENTER erected in 1966 is located on the southeastern part of the campus behind BROWN-DANIEL LIBRARY. During Homecoming Celebration November 26, 1964 at 2:00 p.m. Mrs. Watson's family members planted a tree as a living memorial. An open house in LENA B. WATSON I (HENRY ALLEN BOYD HALL) was held following the tree planting. The seven-story building houses upperclassmen.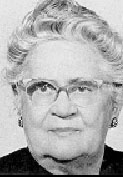 Mrs. Watson served as matron of EAST HALL, the first dormitory on campus for male students, from 1934-1949. In 1950 she became Coordinator of Religious Activities and remained in the position through the school year 1955-56. Prior to 1950, Mrs. Watson worked closely with the Robert E. Clay Sunday School. Throughout her life she was viably involved in religious and educational activities and affectionately called "Mother" by hundreds of young men and women whose lives she touched.