HARRIETT HODGKINS HALE HALL
The HARRIETT HODGKINS HALE HALL was erected in 1967 to house upper class women. The six-story building is located on the southwest part of the campus. The GRADUATE RESIDENCE CENTER was named HARRIETT HODGKINS HALE HALL by 1979.
HARRIETT HODGKINS HALE
1890-1986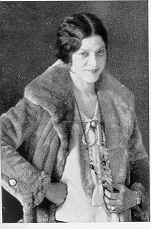 Harriett H. Hale was a member of the first TSU faculty and the wife of the first president of Tennessee A & I State Normal School. Along with many duties as first lady, Mrs. Hale devoted much of her time and energies in organizing the school's first commercial department in 1916. She remained head of the Area until 1943. The reputation of the business area became nationally known through the performance of graduates who were federal employees in Washington, D. C., at the U. S. Government Veterans' Bureau Hospital in Tuskegee, Alabama, and teachers in various school systems throughout the nation. Mrs. Hale a graduate of Fish University's 1912 class was also a graduate of the Bryant Stratton Business College. In 1921 she received a Master's degree from Columbia University and a B.S. degree from Tennessee A & I State Normal College in 1925. During the school year 1931-32, the student body dedicated the Ayeni Yearbook to her. Mrs. Hale passed June 7, 1986 at the age of 96.