EDNA ROSE HANKAL HALL
EDNA ROSE HANKAL HALL erected in 1957 at a cost of $1,000,000 was designed to house 400 women students. The dormitory dedicated May 30, 1958 is located on the north side of the campus, directly south of the LEARNING RESOURCE CENTER. The three-story residence hall provide living quarters for junior students.
EDNA ROSE HANKAL
19_ TO 1973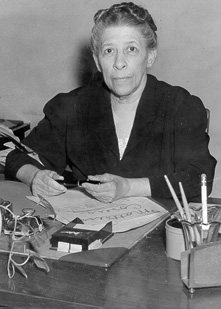 Edna Rose Hankal became the second Dean of Women at the institution and served in that capacity for twenty-three years, 1935 to 1950. From 1950-1955 she was the Residence Director of HALE HALL and from 1955-58 she was Head Resident Counselor. Students dedicated the 1958 yearbook, The Tennessean to Mrs. Hankal with the following remarks, "A lady in every sense of the word... beloved and respected near and far by young and not-so-young of both sexes."