GENTRY CENTER COMPLEX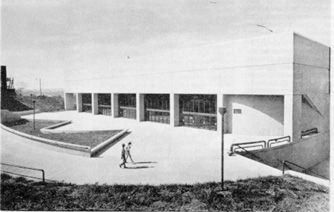 The GENTRY CENTER COMPLEX, a facility for Health, Physical Education, Athletics and Convocation was completed in early 1980 and dedicated the HOWARD GENTRY COMPLEX December 2, 1980. The building contains a 10,000 seat basketball and convocation arena, a 220 yard indoor track, handball courts, dance studio, offices, faculty and student lounges, classrooms, and a thirty-five meter 8 lane swimming pool. The exterior accommodations include tennis and handball courts, laying fields, baseball diamond and parking for 2,000 cars.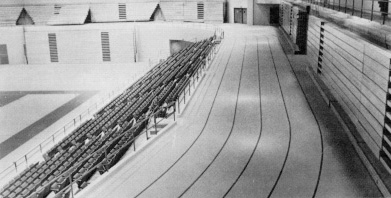 The Indoor Track of the GENTRY COMPLEX was dedicated and proclaimed the

WILMA RUDOLPH INDOOR TRACK on December 2, 1980. Wilma Rudolph, a graduate of TSU in 1963, became the fastest woman in the world although her left leg was crippled by a childhood illness. In 1960 Olympics she set world records in the women's 100-meter and 200-meter races and later anchored the gold medal winning women's 400-meter relay team, winning three gold medals.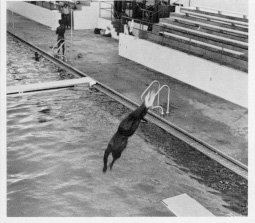 The Indoor Swimming Pool of the GENTRY COMPLEX was dedicated and proclaimed the

Thomas H. Hughes Aquatic Center on December 2, 1980. Thomas H. Hughes, a graduate of West Virginia State and Cornell University came to Tennessee State in 1946 where he became the first swimming coach. Professor Hughes was considered the link between every swimming pool in the South because of the number of graduates he trained. His Tennessee State Tiger Sharks swimming team brought recognition to the University by winning numerous meets and championships during the 1951-61 period. Mr. Hughes also conducted an American Red Cross Aquatic School, teaching water safety and aquatics. His program was the only one of its kind in the South that trained Black youth. He retired in 1964.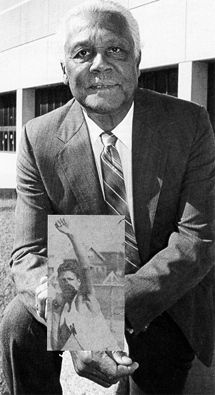 During his 27 years at Tennessee State University, from 1949 to 1976, Howard Gentry served as a teacher, coach and an administrator. The University enjoyed a "Golden Era" of progress during his tenure as Director of Athletics from 1961-76. Under his leadership, the athletic teams participated in many national and international events. The football team had a twenty-four game winning streak, and many athletes were drafted to play in professional sports. At his retirement in 1976, Mr. Gentry had become a leader in the National Collegiate Athletic Association.