EDWARD S. TEMPLE TRACK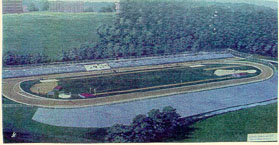 The EDWARD S. TEMPLE TRACK became a reality and dedicated April 8, 1977. The $700,000, 8 lane, 400 meter track is located near the GENTRY COMPLEX.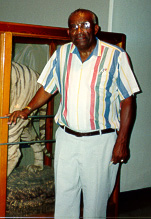 Edward Stanley Temple received the B.S. degree and the M.S. degree in Health and Physical Education from Tennessee State University in 1950 and 1953. Advance study has been done at Pennsylvania State University. He is presently a veteran of 27 years at the University serving as Associate Professor of Sociology and Coach of the Women's track team, the Tigerbelles which he led to international recognition.
Temple served as a coach for three olympic track teams and has coached the winners of 20 olympic medals. He has also served as U. S. Coach of European Tours in 1958, 1960 and 1970; as coach of the U. S. Pan American teams in 1959 and 1975; as a coach in the U.S.A. vs. The People's Republic of China International Meet held in China in 1975; and as coach of the Junior National Pan American team to Venezuela in 1982.